Frank and his father are today's guests for the Tribute to Fathers series on posts about fathers and their children.
This photograph is another one that connects a brand new baby with his or her father. This antique dresser has been in the family for at least as far back as Frank's great (great?) grandmother. One of the drawers was even once used as a sleeping place for a newborn in the family. While Frank has his own modern crib, his parents felt it would be meaningful to show his connection to his family's history while snuggled in one of the drawers.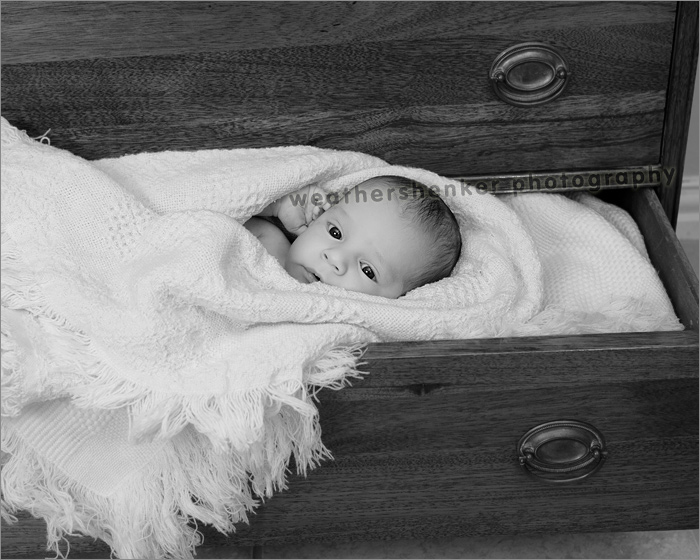 – What is your favorite thing about being a father?
My favorite thing about being a father is the look in the kiddo's eyes when you come home from work or they first see you in the morning.. When they are in a good mood that is :)
– What wish or dream do you have for your son?
I wish for my kids to have opportunity to be happy and successful.
– What experiences are you looking forward to sharing with your son?
I'm looking forward to going flying, hunting, fishing, racing.. Exploring.
– Tell me about your son.
Frank the Tank. He's HUGE now. Has an awesome smile and laugh.
– What do you love most about your son?
I love most is watching him snuggle with Mom.
– What advice would you give to other fathers? What is something that you have learned from your son?
Advice and what I am still learning is patience.
– Frank's father