We're still honoring fathers and their important role in parenthood with the Tribute to Father series. This is the seventh post in the series.
It may have been a bit too subtle to notice, but a number of the fathers participating in this series are airplane pilots. If you missed that, I encourage you to go back and discover the clues in the earlier features. I don't think anyone is going to miss it today, though! Morgan and her father are here to show you one of my favorite newborn photographs and share a little about how it is to be a pilot and a father. I also had to include another photo of Morgan and her father when she was past the newborn stage. I didn't take the photograph, but I felt it spoke so well to this story that it ought to be featured, too!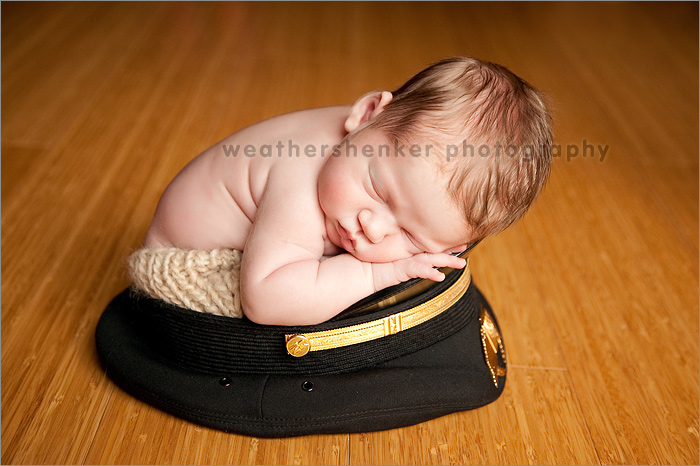 I never knew how much love my heart was capable of giving until the day my daughter was born. The moment that I saw her, I was instantly hooked. I was overwhelmed with joy and pride that continues to this day. Watching her grow and take in the world has been such an amazing and rewarding experience. Becoming a Dad is the best decision that I've made in my life.
As a pilot, the most difficult thing for me is when I have to leave Morgan behind when I leave to go to work. There are days that I wish she could still fit in my hat so I could take her with me on my trips. On the flip side, the most rewarding thing is to come back home and see her smile from ear to ear and run to me when she sees me. Those moments that we share in between flights are priceless. I cannot wait for the day that she asks me to teach her how to fly a plane…
– Morgan's father